Holidays generally cost quite a bit of money. Flight tickets can be pricey as well as your place of stay, car hire, eating out at restaurants daily, and so on. On the other hand, your vacation is probably one of the things you've saved money for and would like to spend it on. Nevertheless, it's rather easy to get discounts that are definitely worth it. With the tips and tricks below, you can save money and have the exact same vacation or even better.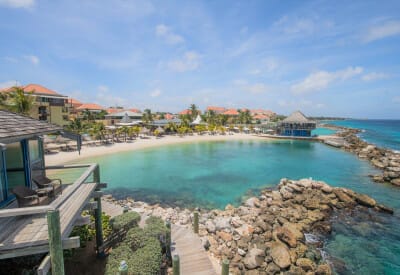 Check for guaranteed prices
You won't find cheaper rates than on the website of your hotel of choice. Should it be the case that you find cheaper rates elsewhere, it is recommended to call or e-mail the hotel in question. Inform if the hotel can offer the same price than what you found online. This will save you money and you get to benefit from the extras that the hotel offers when booking direct through the hotel.
Follow via social media
Social media is the place where all special offers from hotels on Curacao, airline companies, restaurants and nightlife are shared. If you follow pages that are of interest to you, you will automatically be notified of special offers, events or other helpful suggestions. You might even win a free stay!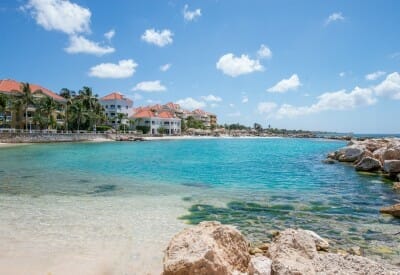 Book your hotel directly
Cutting out the middleman such as an online tour operator and booking directly at your hotel does not only save money: it often grants you extra benefits. You have a greater chance of getting the best rooms, you can arrange free airport transport to and from your hotel (in case of the Avila Beach Hotel), and so forth. Any special requests you may have are more likely to be fulfilled if you book early as well.
Try to be flexible in your flight dates
The prices for airline tickets can vary a lot on a daily basis. If you can be flexible in when you leave and return, it can save you a lot of money. Keep that in mind and try to book well in advance. Different studies say that Tuesdays at 3PM is the best day and time to book tickets and Wednesdays are the cheapest day to fly. Also flights early in the morning are more affordable as early morning flights are less popular to book. The best moment to buy your ticket to Curacao according to a research of Skyscanner is 16 weeks in advance. November would be the most economical month to fly.
Partake in free activities on Curacao
There are many things to see and do on Curacao that don't cost a dime. Go for a hike in a forest or nature reserve (salt pans), enjoy a beautiful sunset by the sea, visit the flamingos at Jan Kok or walk peacefully through the center of Willemstad. Visit the Chobolobo Mansion or the Aloë Vera plantation, all for free.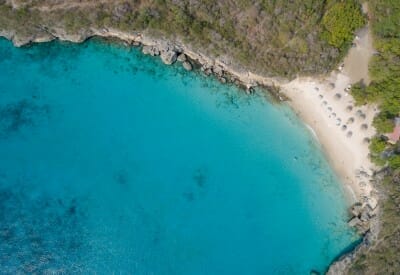 Rent a car
Exploring Curacao is best done by car. Renting a car is cheaper than grabbing a taxi or going on tours every day, it offers more freedom and really isn't all that expensive. In the lobby of the Avila Beach Hotel you can rent a car at Budget. When exploring Curacao by car you can make your own route and pit stops. When booking a tour anyways we can recommend Business Serenity as they have years of experience.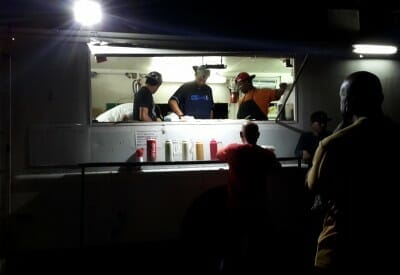 Ask the locals
If you're looking for a surprising, cheap and great meal: ask the locals where they like to eat. There are many hidden gems on Curacao – not just when it comes to food – for you to discover. Often these aren't well-known among tourists and they're not listed in travel books, but they are extremely popular among locals – for good reason. Small restaurants by the sea or at the side of the road (food trucks) often have the best fish and meat dishes on the island. Ask around and you might end up at one of the best restaurants of Curacao.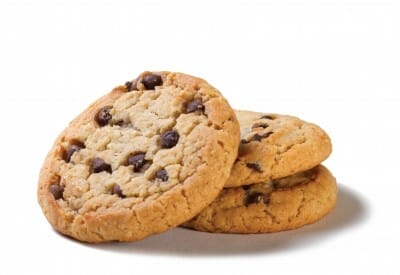 Delete your cookies
Airline companies have a way of making you pay more for a ticket than necessary. This is because you most likely don't book your ticket at once, but want to get an indication of the prices first. Because of the cookies saved on your computer, the prices increase after your first visit to the website. Fortunately, this can be easily reversed. Just delete your cookies (in your internet history). An alternative method is to use private navigation while searching for airline tickets. This way, cookies are not saved at all, and you do not have to delete anything afterwards.