Are you planning a paradise vacation to Curaçao but don't know where to stay? With so many different accommodations, it is hard to know which one to choose. Half of your travel experience is all about where you stay because it will greatly impact your overall vacation. While all-inclusive resorts in Curacao may seem appealing, there are numerous reasons why opting for non-inclusive Curaçao hotels can make your trip truly unforgettable. Let's explore the benefits of choosing a non-all-inclusive resort experience!
1. Beyond Curacao All-Inclusive Resorts in Curacao: Embrace the True Essence of Curaçao

Curaçao is a vibrant and diverse island with a rich history and culture waiting to be explored. Staying at Avila Beach Hotel, the oldest operational hotel in Curaçao, allows you to immerse yourself in the authentic local experience. Instead of being confined to the walls of an all-inclusive resort, venture out to explore the island's stunning beaches, vibrant neighborhoods, historical sites, nature parks, and unique events. The island has a wealth of hidden gems and natural wonders waiting to be explored. You can easily plan day trips and excursions to places like Christoffel Park, Klein Curaçao, Otrobanda Street Art & Alley District, or Punda Window Art & Fort Amsterdam. You'll get to witness the breathtaking landscapes and encounter fascinating wildlife. Engage with the friendly locals and learn about their customs, traditions, and way of life. Choosing a non-all-inclusive option opens the door to a world of discovery.
2. Beyond Curacao All-Inclusive Resorts in Curacao: Visit Insta-Worthy Restaurants and Bars
Curaçao hotels boast a thriving culinary scene with an array of restaurants and bars that offer delectable dishes and refreshing drinks. By staying at Avila Beach, you have the opportunity to indulge in local delicacies and savor the flavors of the island. From beachfront dining at  The Pen Restaurant and Terrace in a historical setting to lively bars with music at Schooner Bar, the oldest beach bar in Curaçao. Capture those Instagram-worthy moments and breathtaking 360 degree mural at Blues Restaurant, and share the joy of discovering unique dining experiences with your followers. By choosing an all-inclusive resort, you will experience locally grown food such as fresh fruits, vegetables, and seafood and savor authentic dishes that connect you to the heart of Curaçao. Don't forget to explore your hotel's surroundings. Resort dining is enjoyable and comfortable, but the island of Curacao offers an array of great and unique restaurants and bars. At the Pietermaai District and Penstraat alone (within walking distance) there are over thirty establishments, all worth a visit. By opting for a non-all-inclusive resort, you can elevate your Curacao vacation, indulging your taste buds and broadening your flavor palette.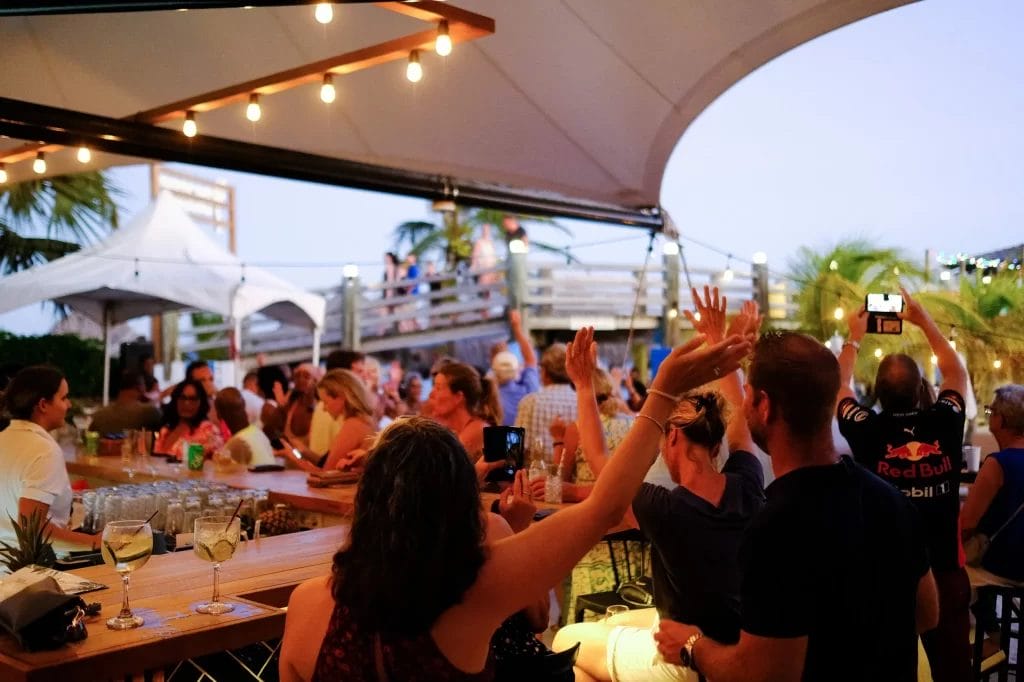 3. Beyond Curacao All-Inclusive Resorts in Curacao: Support Small Businesses and Local Vendors
Opting for a non-all-inclusive hotel means your vacation spending directly benefits the local economy of Curaçao. Your dining choices and shopping adventures all play a crucial role in supporting the island's communities. Curaçao is a hub of talented artisans and small business owners who create unique products that reflect the island's culture and heritage. By avoiding all-inclusive resorts and exploring areas outside your hotel, you have the opportunity to shop from local vendors, purchase handmade crafts, and support the entrepreneurial spirit that enriches the island's culture. Experience a heartwarming sensation by treating yourself outside your all-inclusive hotel while supporting the local economy's sustainable growth.
Discover Curaçao Today and Book with Avila Beach Hotel

Booking a room, suite or beachfront apartment reservation at Avila Beach Hotel, in Curaçao, allows you to truly immerse yourself in the magic of the island. Embrace the diverse culture, explore hidden treasures, support local businesses, and savor the authenticity that only a non-all-inclusive experience can provide. Your journey to Curaçao will be filled with unforgettable moments. So, why settle for an all-inclusive package when you can have a true adventure in Curaçao?