The Avila Beach Hotel presents the possibility to do a guided Walking Tour through the downtown area that's actually off the beaten path. The hotel that is known as the oldest hotel on Curacao, would therefore fondly share the rich history of the island and the hotel. It's possible to choose between the Otrobanda Street Art and the Alley District or Punda Window Art with Fort Amsterdam & Handelskade.
What makes this tour special?
The tour offers information and routes that fit your interests and needs.
What makes this Walking Tour unique is the group size (small, max. 10 persons).
The tour is in 1 language (can be given in Dutch, English or German).
Tour Guide Corine Seket was born to guide and the info she shares goes far beyond Google!
Routes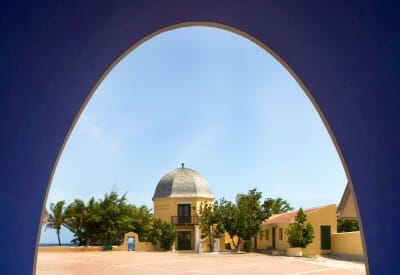 This historic city tour starts at 8.45 AM with amongst others a piece of Avila past at the Octagon Museum. Then Corine Seket heads with a shuttle to the center of Willemstad. Depending on your choice (Punda or Otrobanda).
Participants will receive an explanation about the history, the buildings and the neighborhoods, while at the same time enjoying the local art.
At 12 PM the shuttle bus takes you back to the Avila Beach Hotel.
The guided walking tour ends with an "awa di lamunchi" and if desired a traditional lunch of "Keshi Yena".
Included in the Walking Tour: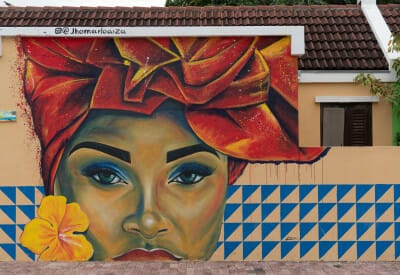 A 2,5 Hour Guided Walking Tour
- One (1) bottle of water per person
- One (1) awa di lamunchi per person
- Access to the Octagon Museum
- Airconditioned shuttle bus to and from the center of Willemstad - Avila
- With a $17 surcharge p.p.: The traditional Keshi Yena. This local dish is not just filled with cheese, but also with lots of history.
Tour starts at 8.45 AM on Tuesdays & Thursdays (excl. holidays) at the on-site Octagon Museum.
Price: US $40 p.p. including all taxes $40 p.p. for 2-10 persons / $80 for just 1 person
This tour can be booked only through [email protected], by calling +5999 7881949 or by visiting the Avila's Tour Desk in the hotel lobby.