What is the weather like in Curaçao?
If you are looking for a great travel destination that has great weather all year long, then this stunning Caribbean island is the place for you. Curaçao experiences a tropical savanna climate, which means warm temperatures and consistent trade winds throughout the year. However, certain months offer more favorable conditions for a memorable vacation.
For those seeking warm and sunny weather, the period between January and April is ideal. During these months, Curaçao enjoys pleasant temperatures ranging from the mid-70s to mid-80s Fahrenheit (mid-20s to low 30s Celsius). The skies are generally clear, and rainfall is minimal, making it perfect for beach activities and outdoor exploration. Additionally, these months fall outside the hurricane season, reducing the risk of tropical storms.
Curaçao Weather Seasons
Looking for perfect Summer weather? Or lots of wind for Water sports? Perhaps rainbows and luscious green views are on your wish list?
There's a season for that!
Get educated about Curacao weather by the MeteoGroup meteorologist Dorien Bouwman. It will hands down be the best and most valued two minutes spent in your research and preparations when having travel plans to Curacao. After seeing this video you will know the best time of year to visit Curaçao.
A Calmer and Quieter Vacation
If you're looking to avoid the crowds and enjoy a quieter vacation, consider visiting Curaçao during the shoulder seasons, which are May to June and November to December. During these times of the year, the island is less crowded, and hotel rates may be more affordable. The weather remains pleasant, although there might be occasional brief showers. It's a great time to explore the island's vibrant culture, go snorkeling or diving, and take advantage of the island's natural beauty.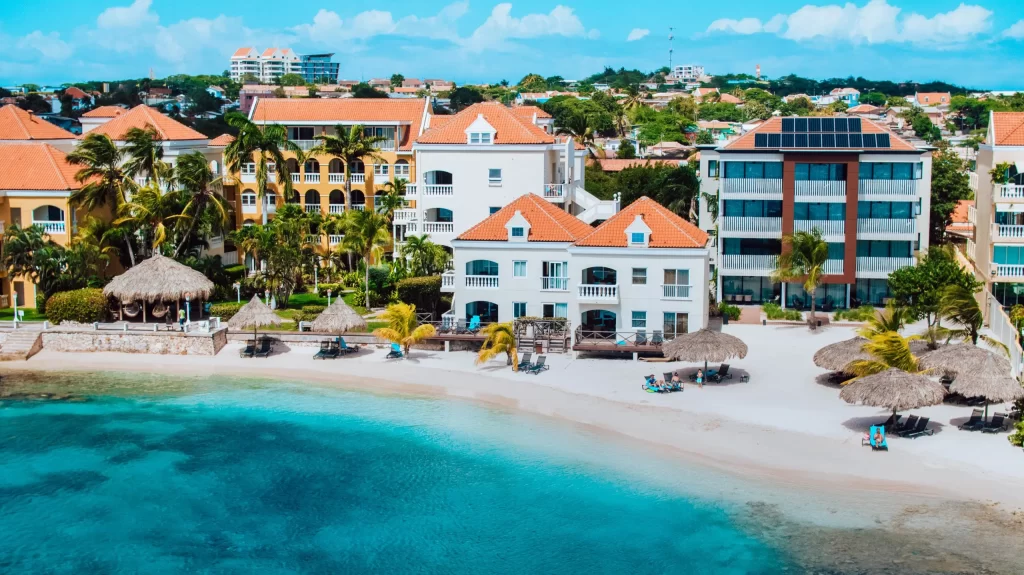 Plenty of sunshine amidst the rain showers
From July to October, Curaçao experiences its rainy season, which coincides with the Atlantic hurricane season. While it's true that there is a higher chance of rain and the occasional tropical storm during this time, it doesn't mean you should rule out a visit altogether. The rain showers are often short-lived, and there are still plenty of sunny days to enjoy. Additionally, if you're a budget traveler, you may find discounted rates on accommodations and activities during this time.