2024 may seem like a distant future, and booking your vacation might not be at the top of your to-do list. However, there's more to this decision than meets the eye. In this article, we'll delve into the compelling reasons why reserving your 2024 Curacao vacation early is a savvy move that promises substantial savings and a stress-free and tailored travel experience. So, let's dive into the details and explore the top reasons to secure your 2024 Curacao vacation now.
1. Early Bird Savings - Unlock Hidden Discounts:
The early bird catches the worm, especially when it comes to travel. As the travel industry rebounds, demand for vacation spots can drive prices upward. By reserving your 2024 Curacao vacation now, you protect yourself from potential price surges due to inflation.
By securing your 2024 Curacao vacation now, you can access exclusive early bird deals and discounts leading to significant savings. With the potential to slash your travel expenses, early booking ensures you make the most of your hard-earned money.
2. Flight Availability - Take Off with Ease:
Flight availability can fluctuate dramatically as your travel date draws near. By booking your 2024 Curacao vacation ahead of time, you can secure the best flight options at reasonable prices. This is particularly important for those aiming for specific travel dates or needing to coordinate with family and friends. Early booking means you won't have to compromise on your flight choices.
3. Preferred Accommodations - Stay Where You Want:
Imagine finally choosing your dream destination, only to find your preferred accommodation is fully booked. By reserving your 2024 Curacao vacation early, you have the luxury of choosing from a wide range of hotels, resorts, and lodges. This increases your chances of securing accommodation and preferred room types that perfectly match your travel style and budget, allowing you to relish the comfort and convenience you deserve.

An example:
In September 2023, the Avila Beach Hotel was practically fully booked for the last quarter of 2023, except for the end of November and mid-December. About half of the hotel is already booked for the first quarter of 2024.The Oceanfront Blues room type typically is sold out first, shortly followed by Beachfront Apartments, La Belle Alliance Standard and Octagon Standard room type.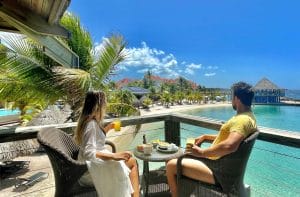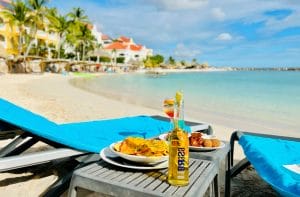 4. Flexible Planning - Tailor Your Itinerary:
Planning your 2024 Curacao vacation early affords you the time to craft an itinerary that suits your preferences. Whether you're yearning for a leisurely beach getaway or an adventure-filled exploration of the island's natural wonders, early booking ensures you have the freedom to design your dream vacation on your terms. So don't forget to secure your spot in popular tours and activities that often have little availability or for special events.
5. More Time to Save and Financial Peace - Easier Budgeting:
Early booking provides ample time to save specifically for your vacation expenses. Hotels such as the Avila Beach Hotel offer book now, pay later options with free cancellation. This proactive approach helps you avoid financial stress. You'll understand your expenses well in advance, allowing you to allocate funds without the pressure of last-minute calculations.
6. Peace of Mind - Relax and Anticipate:
One of the most underrated advantages of securing your 2024 Curacao vacation now is the peace of mind it brings. Planning your next trip should not make you feel stressed or anxious. With your travel plans set in stone, you can excitedly look forward to your upcoming getaway, knowing that every detail is taken care of. This anticipation adds an extra layer of joy to the lead-up to your vacation. Therefore, get ahead of the crowd that typically book their 2024 Curacao Vacation in January or later.
In conclusion, securing your 2024 Curacao vacation is a strategic move combining financial benefits with peace of mind and tailored experiences. Early booking ensures you can explore the beauty of Curacao on your terms, with the best accommodations, flights, and activities at your fingertips. Don't wait for tomorrow; plan your 2024 Curacao vacation today and set the stage for an unforgettable adventure that aligns perfectly with your desires. Your dream island getaway awaits.