The world is opening up again and that brings us to your Bucket List. Most probably, you have been daydreaming about your next escape, and chances are you cannot wait to dust off that suitcase again! Therefore, now is the time to make some travel plans. Not only because the sun is calling. But also, because it's very healthy to have a change of scenery every now and then, and something immensely to be excited about after working hard all year.
Discover the island of Curaçao and get to know the Curaçao culture with tasty food, museums, and events, or just do nothing at all: feet in the sand, a cold drink in your hand, and gaze over the blue sea while the sun warms your back. Curaçao will welcome you with open arms.
Start gazing at these 20 photos that will surely put Curaçao on your travel Bucket List!
1. Daydream in full color at the UNESCO world heritage Handelskade
Photo: The Lovely Escapist
2. Kiss all stress away with the turquoise sea as a stunning backdrop
Photo: Flip Flop Wanderers
3. Individuals who viewed nature scenery showed less physiological distress - a pleasant additional benefit
4. Treat your eyes to the prettiest color there is
Photo: Linda.nl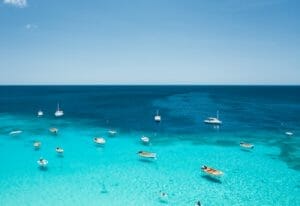 5. Take a Sunset swim at the elegant Avila Beach Hotel
Photo: Flip Flop Wanderers
6. Taste the feeling of adventure at the Santa Martha lookout
Photo: The Lovely Escapist
7. Curacao has got everything, even oceanfront caves
Photo: Yobani Quintero
8. Visit the award-winning beach Cas Abou and let your happy feet dance in its powdery sand
Photo: Curacao Tourist Board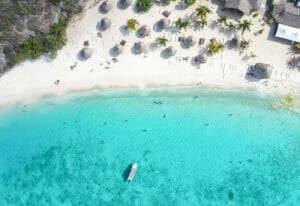 9. Step into the water and snorkel your (scenic) way to a Shipwreck
Photo: tugboat-beach.com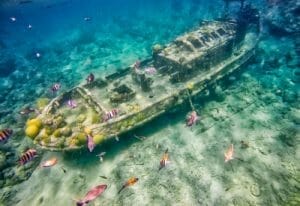 10. Visit a mangrove forest on a sup board and let the beauty of it sink in
11. Let the voice of the waves crashing in speak to your inner you and feel alive again
Photo: Lonely Planet
12. Meet the Curacao wildlife; flamingoes, dolphins, iguana's, sea turtles and wara wara birds of prey
Photo: Jasper Doest
13. Let true joy and growth occur while you're climbing Christoffel mountain
Photo: National Geographic
14. Dip your soul into street art at the Scharloo, Ser'i Otrabanda & Pietermaai districts
Photo: Lillie Marshall
15. Let the sun warm your body and mind on a sandy white beach
Photo: Curacao Tourist Board
16. Curacao may be small, but it can still feel majestic with its stunning nature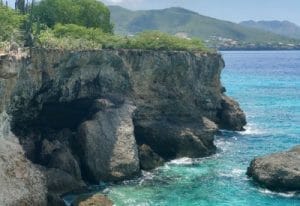 17. Dive into happiness and explore the beautiful underwater world
Photo: Dive Curacao
18. Feel the freedom while sunset gazing at Porto Marie
Photo: Fototante.de
19. Fulfill your wanderlust and remember more than you have seen
Photo: New York Times
20. Enjoy breakfast, lunch, dinner in the most charming surroundings you can imagine
Photo: Misset Horeca
Thank you for joining us through the wonders of Curaçao.
We look forward to welcoming you soon in real life and make your bucket list dreams come true!