Atlanta, Georgia, and the idyllic island of Curacao might be separated by miles of ocean, but beneath the surface, they share striking similarities that beckon Atlanta residents to explore this Caribbean gem. Delve into the ten compelling reasons why Curacao should top your vacation list, all made even more accessible with Delta Airlines' non-stop flight connection.
1. Cultural Diversity: Atlanta and Curacao both are melting pots
Both Atlanta and Curacao are melting pots of diverse cultures. Atlanta is known for its vibrant African American heritage and a mix of various ethnicities that contribute to its rich cultural collection. Similarly, Curacao's history as a trading port has resulted in a diverse population with influences from Africa, Europe, and South America, all of which have left their mark on the island's culture, cuisine, and architecture. Curacao will surely feel like home for you douvb.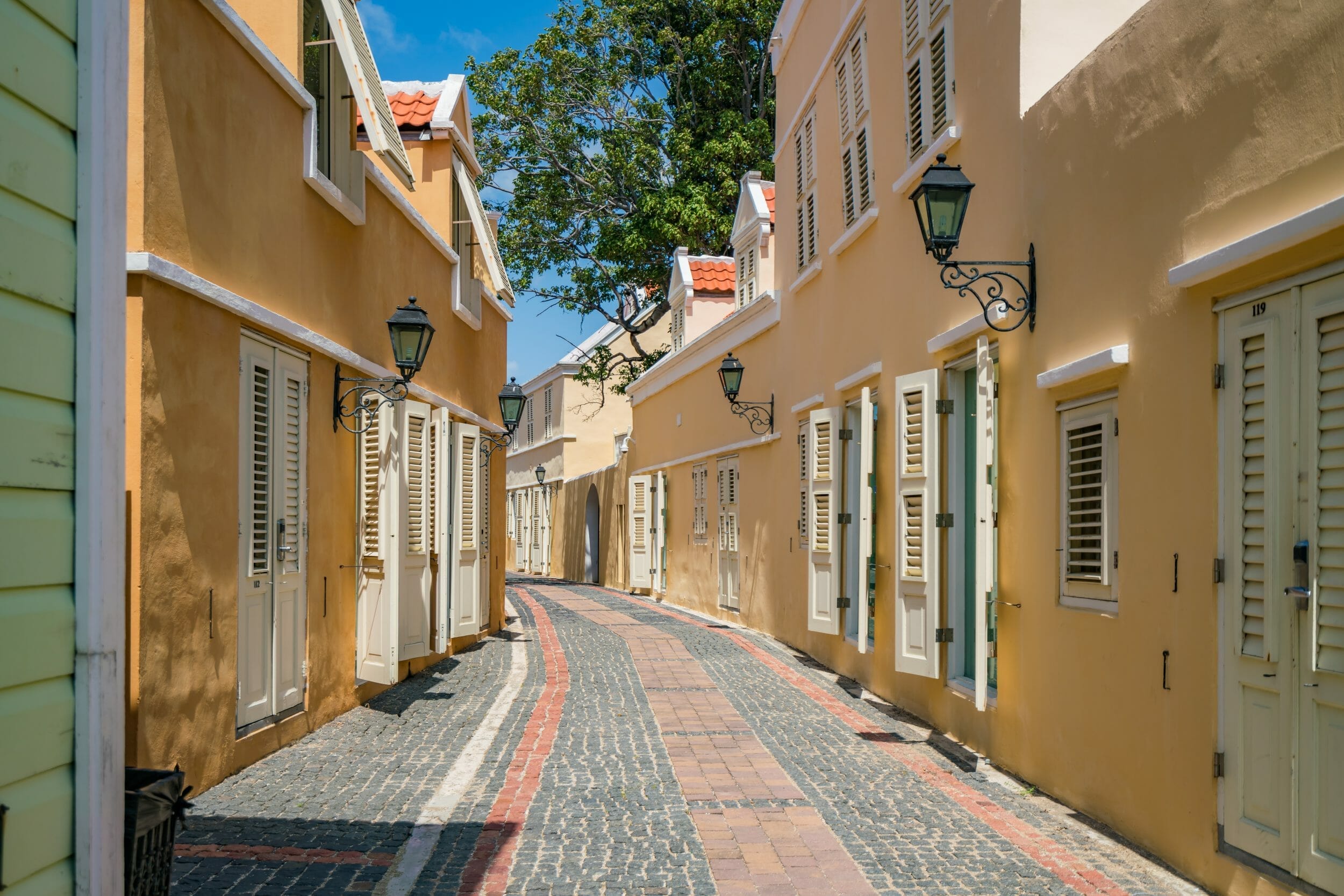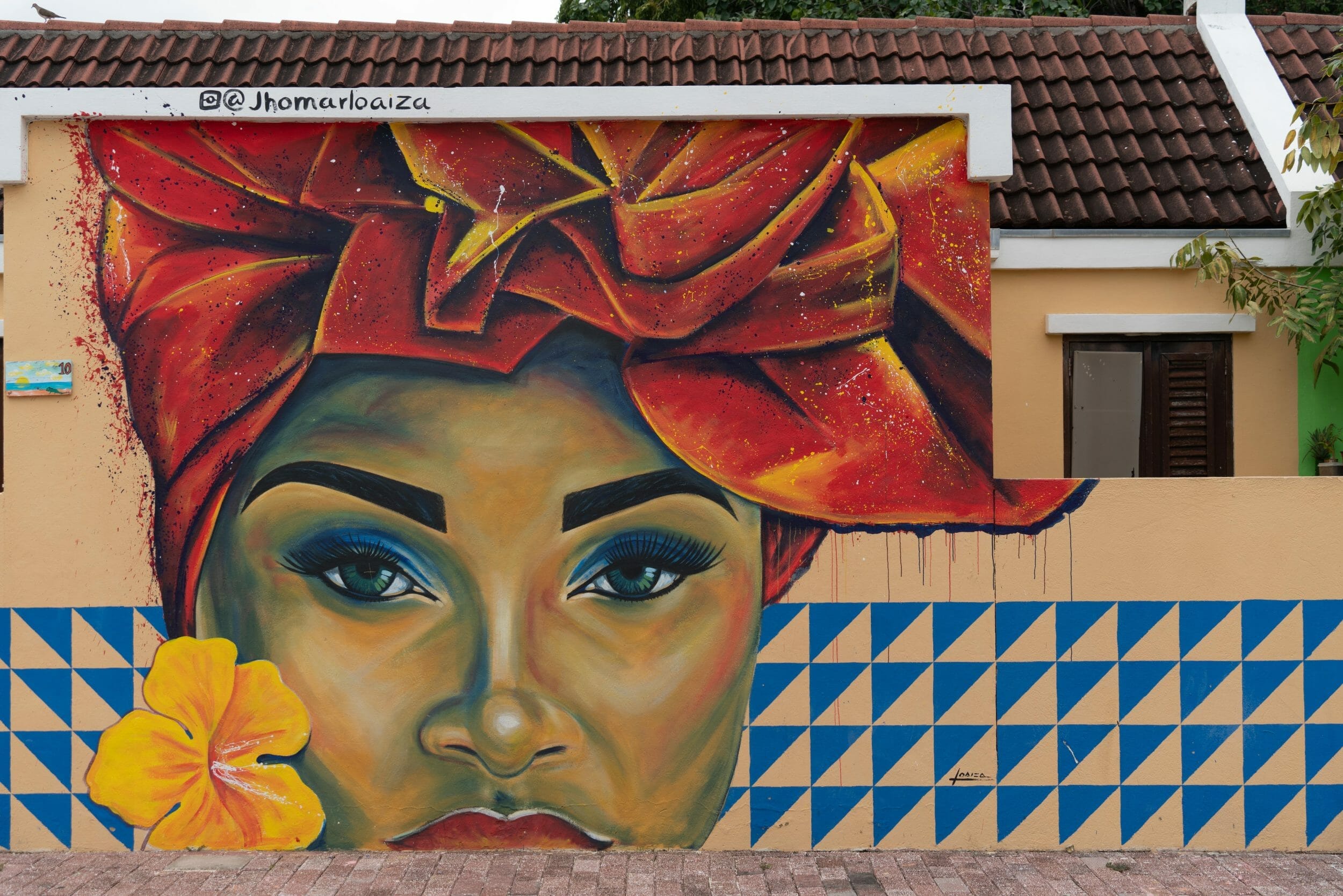 2. Curacao and Atlanta both love baseball
The connection between Curacao and the Atlanta Braves in the realm of baseball is a testament to the sport's global reach. Curaçao currently is the highest-producing MLB country per capita. Players like Andruw Jones and Ozzie Albies, hailing from Curacao, have found a home within the Braves organization, showcasing the team's commitment to embracing diverse international talent. Beyond the game, this unique bond fosters a cultural exchange, uniting fans from Curacao and Atlanta through their shared passion for baseball. The sport bridges geographical distances and bring people together in the name of the game.
3. Multilingualism residents
Both places often have residents who speak multiple languages. In total, an estimated 14 percent of Georgia residents above the age of four speak a language other than English at home. Spanish is the most common language other than English spoken in Georgia. In Curacao most of the residents speak four languages. Curaçao's native language is Papiamentu: A Creole blend of African, Spanish, Portuguese, Dutch, French, English, and Arawak Indian. Dutch is the official language, while Papiamentu is the most common. Spanish is also spoken by most Curacaoans, and English is widely used.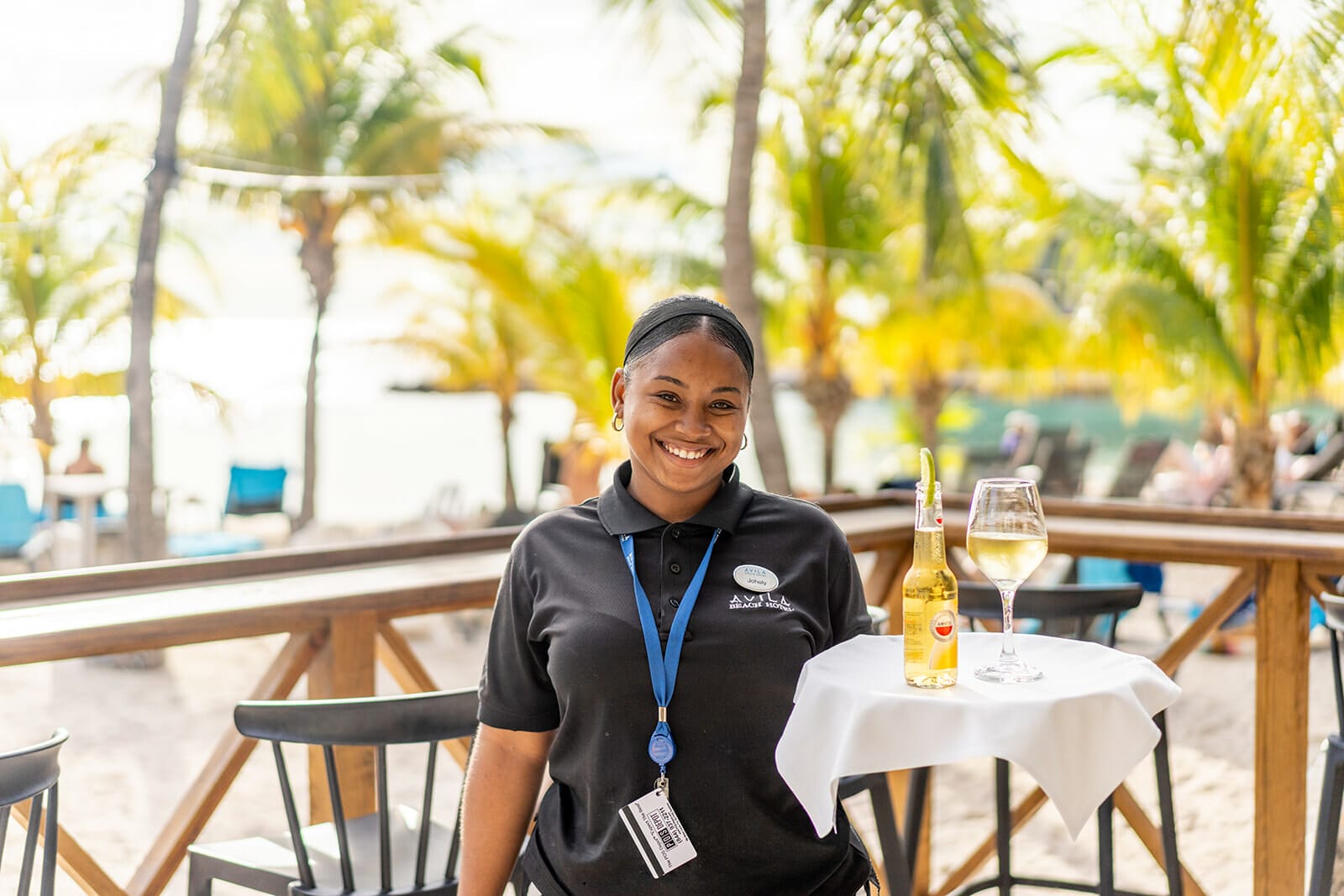 4. Culinary Fusion of Flavors
The culinary parallels between Atlanta and Curacao reveal a shared appreciation for diverse flavors and cultural fusion. Both locals embrace a rich melange of influences, resulting in unique dishes that reflect their historical crossroads. Atlanta's residents would find an irresistible allure in Curacaoan cuisine due to its familiar blend of Southern comfort and international diversity. Atlanta and Curacao both appreciate comfort food, BBQ, and soulful flavors. The Southern palate's love for bold spices, hearty and slow-cooked meats, and comforting fare aligns seamlessly with Curacao's offerings like "kabritu stoba" (goat stew) and the filling of the "keshi yena" (stuffed cheese), and fusion treats such as conch burger, tempura sushi rolls, red snapper ceviche, pineapple BBQ glazed ribs and one of the party signature bite; the Curacao cheese ball. The connection between these culinary worlds transcends geography, making Curacao's vibrant flavors a delicious extension of Atlanta's own eclectic food culture.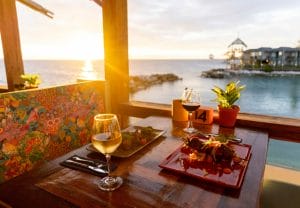 5. Historical Significance
Both Curacao and Atlanta hold historical significance. Atlanta played a crucial role in the American Civil Rights Movement and is home to the Martin Luther King Jr. National Historic Site, honoring the legacy of the civil rights leader. Similarly, Curacao's historic Willemstad is a UNESCO World Heritage site with well-preserved Dutch colonial architecture that provides a window into its past as a trading hub. Atlanta has the iconic Peachtree Street. Curacao has the unique Handelskade and pontoon bridge. Besides the Curacao beaches, it's the most photographed hotspot and contributes to the colorful and historical character of the city center.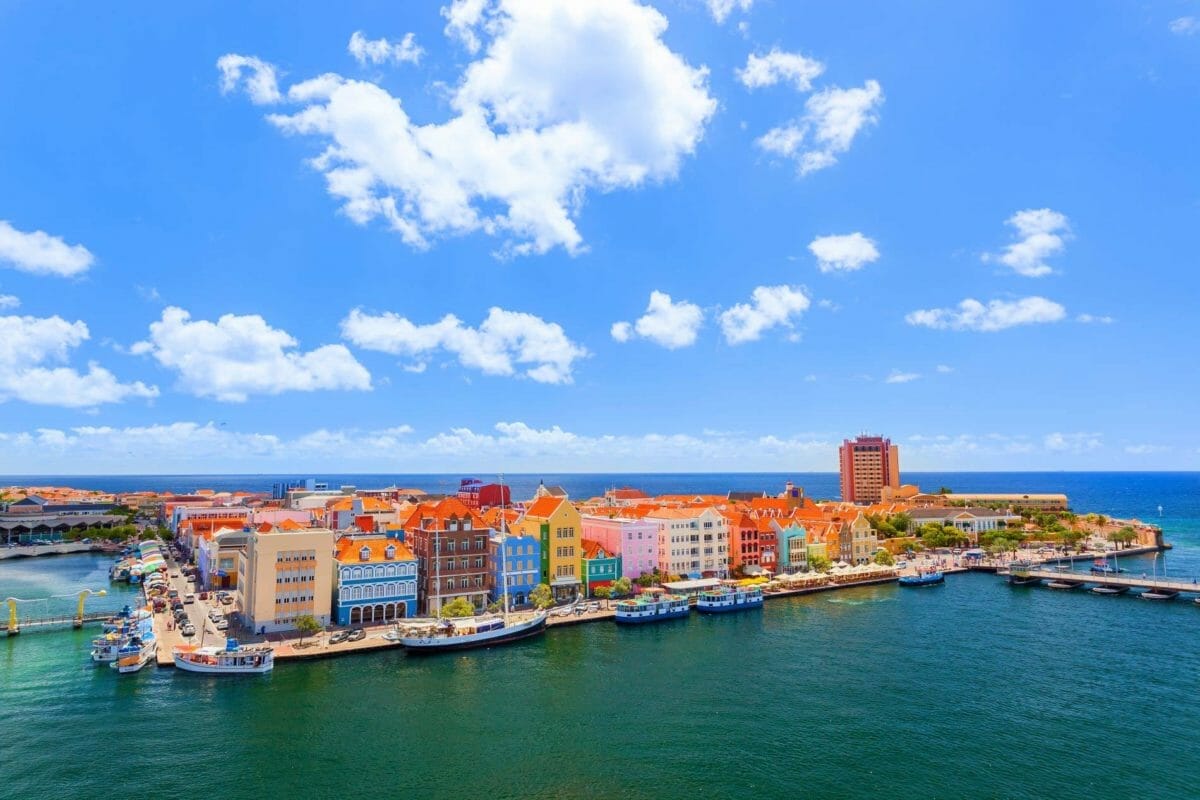 6. The Love for Music
The love for music unites Atlanta and Curacao, creating a harmonious bond across cultures. In Curacao, (traditional) rhythms like Tumba, Tambu, Seu, Waltz, Mazurka, Ritmo Kombina blend seamlessly with the vibrant sounds of salsa, merengue, bachata, and steelpan. Meanwhile, in Atlanta, the dynamic beats of hip-hop and the uplifting melodies of gospel resonate deeply. Curacao has a diverse population with different religious affiliations, and many churches on the island incorporate gospel music into their worship services. Gospel choirs and musical groups perform at religious events, community gatherings, and festivals, contributing to the island's vibrant musical landscape. This shared passion for diverse musical genres transcends distance, weaving a tapestry of cultural connections. 
7. Carnival Traditions in Curacao and Atlanta
Curacao and Atlanta, Georgia, both have unique versions of Carnival. Carnival in Curacao is a major annual event that celebrates the island's multicultural heritage and vibrant spirit. The parades typically take place in February or March and last for several days. The festivities include parades, Tumba & Road fire music, dance, elaborate and colorful costumes, and traditional rituals. Tumba is not only a musical genre but also a dance style that embodies the spirit of the Carnival. Tumba songs are typically composed and performed by local artists, and a Tumba contest is an integral part of Curacao's Carnival festivities in the weeks before. During the Carnival season, Curacao's streets are filled with the sound of Tumba music and joyful "jump ins" and "jump ups" (Carnival party where the Tumba & Road fire is the only music played and warms everyone up for the parades). The heart of Curacao's Carnival parades is in downtown Willemstad, the capital city, where locals and visitors gather to witness colorful floats and energetic performances. Curacao's Carnival is a mixture of Latin, Dutch, and Caribbean influences, with ornate costumes, Tumba rhythms, and vibrant parades showcasing its multicultural essence. In both Curacao and Atlanta, Carnival is a time for celebration, unity, and showcasing the rich traditions of different cultures. There is no doubt that Atlantean would love our Antillean Carnival, just as much as we do.
8. The Cherished Love for Coca-Cola
Atlanta is home to Coca-Cola. In Curacao, we love Coca-Cola. We know it's much healthier to drink water instead and we even have one of the world's best tap water, however the tropical climate of Curacao often leads people to seek other cold and refreshing beverages. Coca-Cola's carbonated and sweet taste makes it a desirable choice, especially in warm weather. We love to add rum or whiskey to our coke as well. Coca-Cola factories can be found all over our globe. Often in large countries with huge sales areas. But we also have a Coca-Cola factory on our small island of Curaçao, the Curaçao Beverage Bottling Company. And that's special for such a tiny community. On 12 October 1938, Coca Cola was first bottled on the island by Curaçao Beverage Bottling & Co. N.V.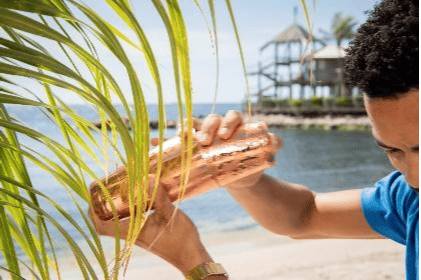 9. Economic Centers and Global Connectivity
Atlanta stands as a prominent economic powerhouse in the southeastern United States. Atlanta's Hartsfield-Jackson International Airport is one of the busiest in the world, connecting people from various corners of the globe. Atlanta hosts industries ranging from finance to technology and media. Notable conglomerates like Coca-Cola, Delta Air Lines, and CNN have chosen Atlanta as their headquarters, underscoring the city's significance on the international stage.

Curacao's enduring influence in the Caribbean's economy is underscored by its robust financial sector and thriving tourism. As a historic port, its deepwater terminals have long attracted ships, solidifying its maritime importance. Willemstad's strategically positioned and well-equipped deepwater port serves as a linchpin for southern Caribbean maritime traffic, bolstered by its proximity to the Panama Canal for seamless trade.
Curacao's distinct charm shines through while not on the scale of global giants like Delta Air Lines and Coca-Cola. The island offers a unique allure, boasting over 35 pristine beaches, captivating underwater wonders, and renowned Blue Curacao liquor. The Big Dirty Cocktail is something you should try as it brings Blue Curacao and Coca-Cola together nicely:
1 shot Schweppes Raspberry Cordial
1 shot vodka
1 shot Malibu
1/2 blue curacao
Topped up with Coca-Cola
425 ml (15 fl. oz.) beer glass (also known as a Schooner Glass)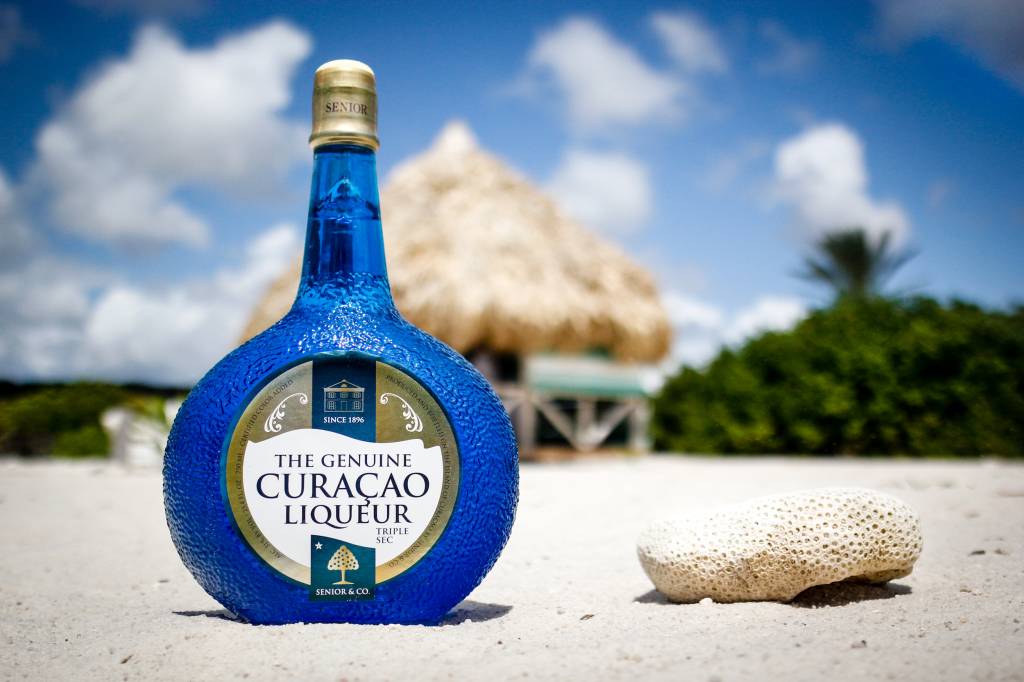 10. Embracing Hospitality: Warm Welcomes in Curacao and Atlanta
Both Curacao and Atlanta are renowned for their locals' warm and welcoming nature, fostering a sense of hospitality that resonates with visitors. In Curacao, the island's diverse cultural background has nurtured a spirit of acceptance, making (LGBTQ+) visitors feel embraced as part of the local community. Similarly, Atlanta's Southern charm has earned it the moniker "The City Too Busy to Hate," with residents extending a gracious welcome to newcomers. This sense of hospitality in both places is a testament to their commitment to inclusivity and camaraderie, creating a welcoming environment that transcends geographical boundaries.
Captivated by these echoes, Atlanta inhabitants are enticed to uncover Curacao's riches, embarking on a voyage where diverse cultures, lively cadences, and genuine embraces converge to craft an indelible expedition. Click here to view all the ins and outs about the direct flight connection from Atlanta to sun sure and colorful Curacao.