1. Curacao is a Lesser Antilles island country in the southern Caribbean Sea and the Dutch Caribbean region and part of the Dutch Kingdom.
2. Curacao island is part of the ABC-islands, Aruba, Bonaire & Curacao and they are all located next to each other, but not alphabetically. From left to right geographically, it is Aruba, Curacao and then Bonaire.
3. Curaçao is pronounced as 'Cure-ah-souw'. In Papiamentu, the local language on Curacao island, the island of Curacao is called Kòrsou.
4. Curacao consists of two islands; one main island which is habited by a population of 158,665 (January 2019 est.). Curacao has one smaller island, called Klein Curacao which is an inhabited island.
5. Curacao its capital is Willemstad. The island was conquered by the Dutch in 1634. The city, Willemstad, was then named after the Dutch governor Willem II van Oranje.
Tips
The best recommendations about Curacao island are listed right here. Feel free to share this page with your travel partner!

Curacao has over 35 pristine beaches and are some of the finest in the Caribbean. With soft white sand, a rugged landscape and amazingly turquoise water. Long story short, Curacao beaches are like paradise.
10 BEST BEACHES ON CURACAO >>

The island of Curacao has a very rich history and boasts a vibrant cultural mix, from the colonial architecture of the Dutch to the mouth-watering cuisine of the Creole. Both music and dance are also very important elements in the Curacao culture. All aspects of the Curacao culture are coming together in its events.
BEST CULTURAL ACTIVITIES ON CURACAO >>

Are you into water activities? Underwater activities? Hiking, climbing and other fun things to do in nature? Visiting national parks, doing ATV tours or interact with mammals and other animals? Curacao is the place to be! The best part? Almost all activities are outdoors and the island has beautiful weather year-round.
TOP 20 ACTIVITIES ON CURACAO >>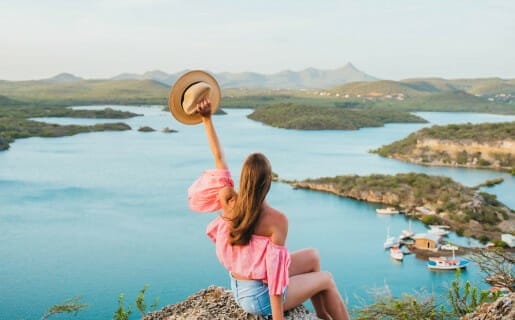 Did you know that Curacao is the most colorful island in the Caribbean? Everything has color, even its houses and buildings. No grey tones here, but pastel and vibrant colors. This makes the island of Curacao super insta-worthy!
15 MOST INSTA-WORTHY CURACAO HOTSPOTS >>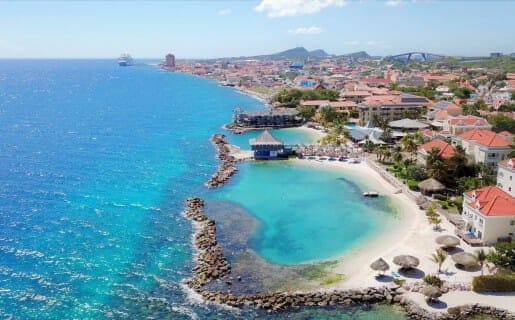 Curacao is a great holiday destination for people of every age. The versatility of the island makes it an attractive place for everyone. With so many options available, it can be difficult to figure out where to start. We would love to help you on your way with this list of the five most popular areas in Curacao to stay.
THE MOST POPULAR AREAS IN CURACAO >>